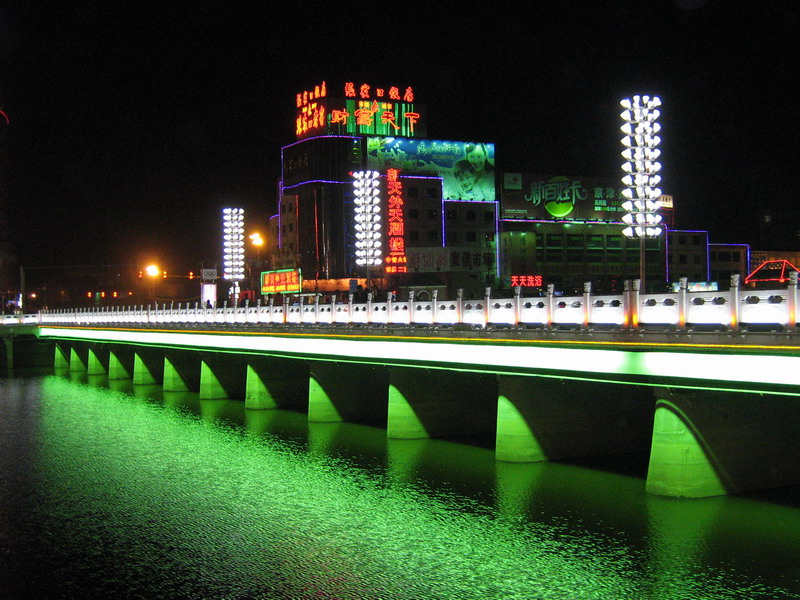 Population: 4,500,000
Area: 36,873 square kilometers (14,237 square miles)
Nationalities: Han, Hui, Man, Mongol
Administrative Division: 7 districts; 13 counties
Location: Located in the northwest of Hebei Province, the city is adjacent to Beijing, Shanxi and Inner Mongolia with a distance of 118 kilometers (73 miles) and 180 kilometers (112 miles) from Beijing and Datong in Shanxi Province.
History: Zhangjiakou is a time-honored city north of the Great Wall inhabited by many ethnic minorities. In Spring and Autumn Period (770BC-476BC), its north part was inhabited by the Huns, while the South part was the territory of the Yan Kingdom. It had been divided into two shires in Sui Dynasty (581-618) and has brought into the domain of the central regime of China.
Physical Features: The city slopes downwards from the northwest to southeast. The Yinshan Mountains traverse the center of the city and naturally separate it into two parts. The north part is located in the south edge of Mongolian Plateau, and the south part is in the transition area between the North China Plain and Mongolian Plateau with hills as its main topography. The prairies provide good conditions for the development of cash crops and stock raising.
Climatic Features: The city has a continental monsoon climate with the heat and rain arriving in the same season. The weather is cool in summer and cold in winter. Boasting enough sunshine it is also endowed with abundant wind energy resources.
When to Go: Zhangjiakou has several summer resorts for visitors, and the blue high sky and the light clouds in the prairies make the autumn a perfect tourist destination, either.
Local Highlights: paper cutting of Weixian County
Special Local Products: Matsutake, large-flat apricot, niunai (milk) grape
Scenic Spots:
Bashang Prairie in Zhangbei County was a hunting ground of the emperors in Qing Dynasty, which is a well preserved resort for appreciating the beautiful prairie landscape.
Little Wutai Mountani Nature Reserve is a comprehensive tourist destination boasting forest parks, gorges, crags, peaks, caves, and strange stones that worth of exploring.
Cuiyunshan Skiing Resort is a perfect winter resort located in the Heping Forest Park lying along Cuiyun Mountain with skiing duration from November to March the next year.
Other scenic spots: Qingyuan Tower, Yunquan Temple, Woniu Mountain Scenic Area, Water Villa
Universities in Zhangjiakou