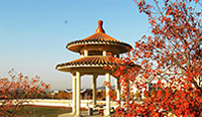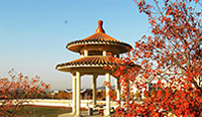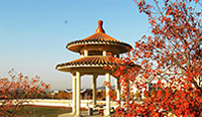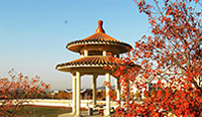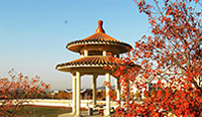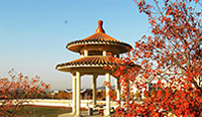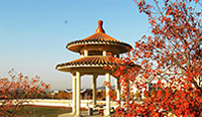 About Taishan University
Taishan University (TSU) is located at the foot of the world famous Taishan which enjoys the reputation of The World Natural and Cultural Heritage. TSU is a full-time comprehensive undergraduate institution approved by the Ministry of Education of China in 2002. It has a long history of more than 50 year's higher education from 1958. Comprising two campuses: Main Campus and South Campus, TSU covers an area of 918, 666 square meters with a floor space of 470 thousand square meters including high standard teaching buildings, laboratories, libraries, a gymnasium and a student center. TSU enjoys a teaching and administrative staff of 1250 and its full-time student population totals up to 17.8 thousand.
TSU currently has 17 schools and 1 College English Teaching Department, 59 undergraduate degree programs and 34 professional training programs in total. Courses are offered in 9 major academic fields: literature, science, engineering, management, law, history, education, economics and art studies, among which, the fields of literature, science, education and management have been offered for several decades and have become influential in Shandong Province and further in China.
Some Achievements and Honors of Teaching and Scientific Research: 6 Provincial Undergraduate Specialty Majors: Mathematics and Applied Mathematics, Chinese Language and Literature, Tourism Management, Software Engineering,Fine Arts and Science and Technology of Electronic Information.
Provincial-level High Quality Courses: Advanced Algebra, Data Structure, Optics, Language Curriculum and Instruction, College English, Sketch, College Chinese, Chinese Geography, Introduction to Mathematics Education, History of Foreign Literature, Pedogeography, Ancient Chinese History, Ancient Chinese, Modern Chinese, Appreciation of College Fine Arts, Introduction to Linguistics, Mandarin, etc. 3 Provincial Bilingual Teaching Demonstration Courses: Introduction to Tourism, Electromagnetics, Introduction to Linguistics; 5 Provincial Key Disciplines (Lab/Base): Computer Application Technology, Organic Chemistry, Taishan Fine Arts, Tourism Resource and Environment Laboratory, Institute of Taishan Research.
1 Provincial Experiment Teaching Demonstration Center.
1 Comprehensive Pilot Reform Specialty by Ministry of Education: the major of Software Engineering.