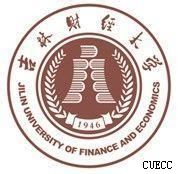 吉林财经大学
Jilin University of Finance and Economics
Jilin University of Finance and Economics is a Jilin Province key university under the joint construction of Jilin Province People's Government and the State Taxation Administration.

The university is committed to raising its competitiveness by scientific research.

According to the Phoenix Network, the employment rate and employment quality of our graduates in recent years was ranked No. 24 nationwide and No. 2 in northeast China among the non-"211" (top 100 universities in the 21st century) post-secondary schools.

The university values international exchange and cooperation, who has established intercollegiate ties with over 30 universities in 11 countries.




| Program | Degree | Duration | Teaching Medium | Tuition Fee | Starting Date | Application Deadline |
| --- | --- | --- | --- | --- | --- | --- |
Review
Points 0(0 rewiews in total)

Teaching

Accomodation

Food

Environment

Location

Administration

Living expense