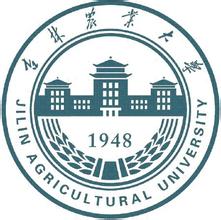 吉林农业大学
Jilin Agricultural University
As one of the key provincial universities, Jilin Agricultural University JAU, founded in 1948, is among the first group to confer the bachelor and master degree.

The library has more than l, 670,000 volumes of books. The allocation of teaching and researching resources is reasonable. JAU presently comprises of 15 colleges.

JAU was classified as one of the first key provincial universities, and has become a talent-cultivating and innovative base for the agricultural and rural development in Jilin Province.

The university places a great value on international communication and cooperation. It has established relationships with more than 40 foreign countries.




| Program | Degree | Duration | Teaching Medium | Tuition Fee | Starting Date | Application Deadline |
| --- | --- | --- | --- | --- | --- | --- |
Review
Points 0(0 rewiews in total)

Teaching

Accomodation

Food

Environment

Location

Administration

Living expense