Shanghai Jiao Tong University (SJTU) is a world-renowned higher education institution and one of the top universities in China. It has established itself as a comprehensive, research-oriented, and internationalized university and ranks 46th worldwide (QS 2023). The university now has 33 schools/departments, 12 affiliated hospitals, 2 affiliated medical research institutes, 23 directly affiliated units and 5 directly affiliated enterprises, offering a wide range of degree programs.
Each year SJTU admits students from nearly 100 countries, and more than 7000 international students are studying on campus. Its 31 colleges and schools offer more than 100 graduate programs to international students. The study duration for master's programs is usually 2-3 years (full-time), and 4 years (full-time) for doctoral programs.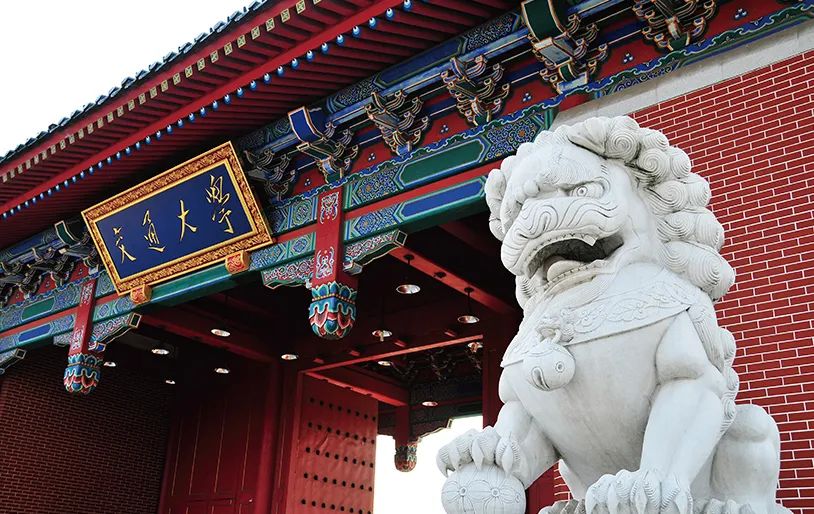 ELIGIBILITY
The following are general requirements for application to SJTU International Graduate Programs.
1. Non-Chinese citizen.
2. Good health both physically and mentally.
3. Outstanding academic performance and potential.
4. Bachelor's degree for master program applicants. Master's degree for doctoral program applicants.
5. Proficiency in Chinese and/or English.
IMPORTANT DATES
Oct 1, 2023 2024 application opens
Dec 15, 2023 Deadline for 1st Round Chinese Government Scholarship application
Feb 15, 2024 Deadline for 2nd (Last)Round Chinese Government Scholarship application
Mar 31, 2024 Deadline for SGS Scholarship, SJTU Scholarship application
May 31, 2024 Deadline for self-supported application
Sept 16, 2024 Enrollment
Note:Beijing Time
MATERIALS TO PREPARE
1. Degree certificates, in scanned files. Applicants who have not graduated by the time of application are required to provide an official letter from their current university stating the expected graduation date.
2. Transcripts, in scanned files. Master's program applicants are required to submit undergraduate transcripts. Doctoral program applicants are required to submit both undergraduate and graduate transcripts.
3. Proof of language proficiency.(pls see Language Requirement for SJTU International Graduate Programs)
4. Scanned copy of passport.
5. Passport-size photo.
6. Personal statement and study plan.
7. Two letters of academic recommendation from scholars who are associate professors or above, or senior professionals in a related academic field. Please follow the instructions on the online system for submission of online recommendation letters or upload the recommendation letters with original signatures.
8. If you are applying for programs of the School of Life Sciences and Biotechnology or School of Mechanical Engineering, you are required to contact the supervisor beforehand and provide an acceptance letter by the supervisor.
Note: If your documents are not in English or Chinese, please have them translated into either English or Chinese by an authorized translation agency. Then upload both the translated and original documents onto the application system.
TUITION
RMB 45,500/Year for Doctoral programs (Approx. USD 6,600/Year)
SCHOLARSHIPS
Basically, for incoming international graduate students, there are two channels for scholarship application: through Shanghai Jiao Tong University or through Chinese Embassies/Consulates in the home country. Applicants may choose only one application channel. Replicated applications through more than one channel are not allowed.
IMPORTANT NOTES:
In general, scholarships duration cannot be extended.
All scholarship recipients are obliged to participate in the annual scholarship review in April and/or May which will confirm their scholarship status in the next academic year
FOR MORE INFORMATION,PLS CONTACT:
Shirly
www.cuecc.com
Tel: +86 15857187587/18958007123
Wechat: CUECC2
Email: admission@ceucc.com